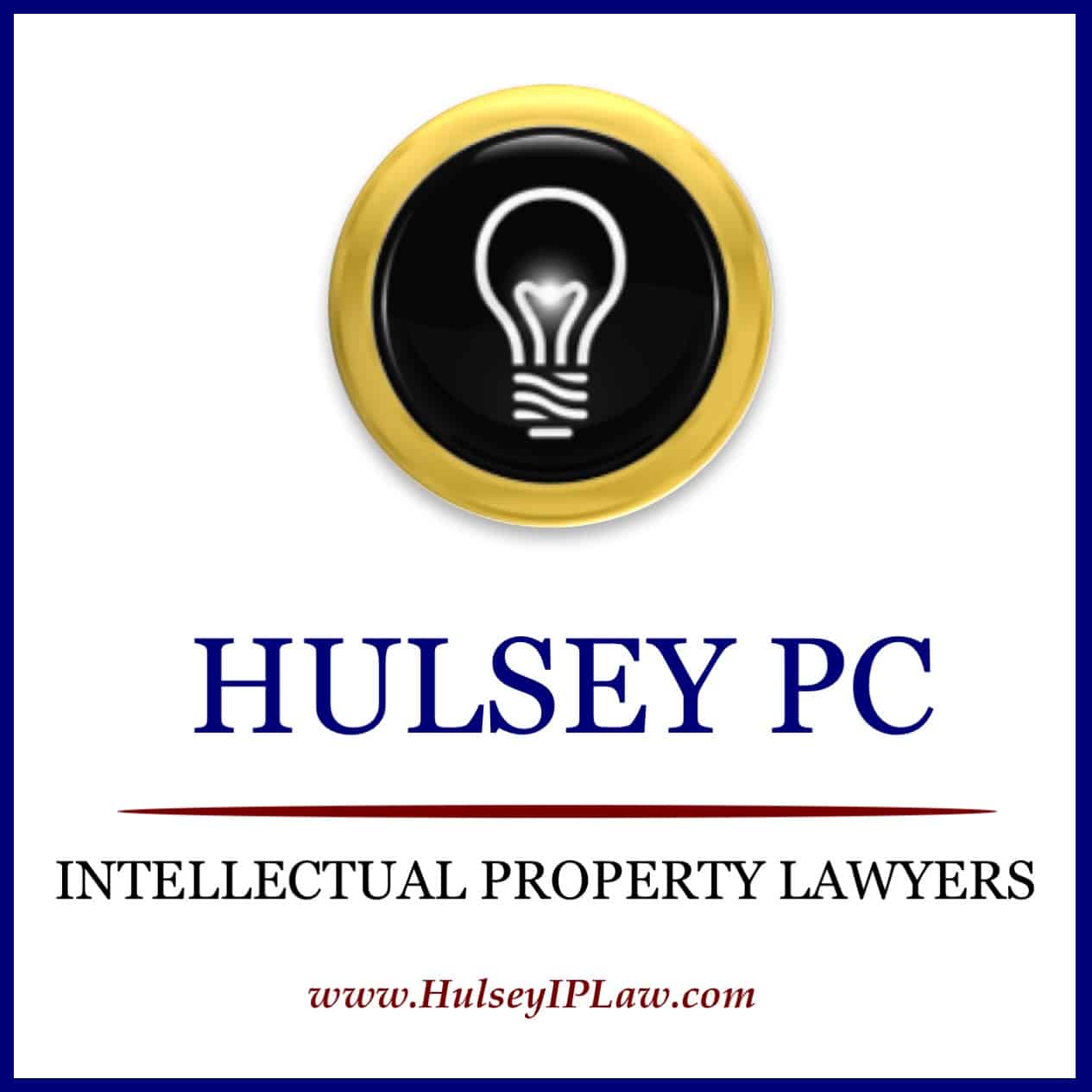 HULSEY PC - PATENTS & TRADEMARKS
Lawyer & Legal Services in Austin, TX
Bill Hulsey Lawyer | Bill Hulsey Patent Lawyer - HULSEY PC
https://www.hulseyiplaw.com
Patent & Trademark Lawyers / Agents | IP Law
Austin - Memphis
(512) 478-9190 | (901) 522-5139 | (585) 322-5300
Austin Attorney William Hulsey leads Patent Lawyers and Agents specializing in patents, technology licenses, and using IP rights to promote regional economic development. Bill Hulsey Patent Lawyer serves clients in Austin, TX; Rochester, NY; and Memphis, TN. HULSEY PC clients benefit from our decades of experience in proudly serving these and other IP stakeholder communities across the United States.

Our practice provides patent, trademark, and related intellectual property legal excellence helping leaders excel through their inventions and brands. Bill Hulseys Lawyer strengthens the competitive IP positions of fast growing startup and growing entrepreneurial companies. This truly helps them compete and succeed in challenging global markets. The HULSEY PC team and Bill Hulsey Patent Lawyer possess and daily demonstrate deep experience in energy, space technology, medical devices, electronics, software, Internet, chemicals, materials, and photonics.
Address
3300 Interstate I-35, Suite 700
Austin
,
TX
78705
Phone
Website
Email & Social Media Contacts
Business Hours
| | |
| --- | --- |
| Monday | 9:00 AM - 5:00 PM |
| Tuesday | 9:00 AM - 5:00 PM |
| Wednesday | 9:00 AM - 5:00 PM |
| Thursday | 9:00 AM - 5:00 PM |
| Friday | 9:00 AM - 5:00 PM |
| Saturday | CLOSED |
| Sunday | CLOSED |
Accepted Payment Methods
Additional Information
Photo Gallery