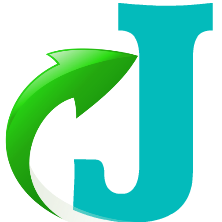 Jauper Wholesalers
Machinery & Supplies, Hobbies, Toys, & Games in Salt Lake City, UT
Jauper Wholesalers
Jauper Wholesalers is a renowned supplier and wholesaler in the business marketplace. We have a goal to be the most recognized name in the industry; trusted and highly estimated by our clients from all across the country.

Incorporating the E-commerce order fulfillment model that is of mounting demand in recent years, our operation assists our clients by saving up the inventory space needed, investment expenditure, time required for packaging, and the risk of stock new items, and others.

Jauper Wholesalers provides a wide array of products including, but not limited to One thing that is worth spotlighting is that the prices we are offering are budget-friendly, keeping in line with our hope to create a social business venture for each of our clients. Because timeliness is of the utmost importance in online shopping, we are being one of the best suppliers and always go to the extra mile in the bid to products to their respective recipients in time.

Considerable attention is also placed during the delivery stage to ensure that all the products received in the most exceptional conditions possible.

To offer a wide selection of services for worldwide destinations on a competitive pricing structure with consistent services standards unmatched by others.

Jauper Wholesalers emphasizes on human and technology development to ensure that we stay ahead on innovation, services standards, products and technology advancements. A flexible process of meet client's business style and to build a trust-based relation. It is our routine not to reveal any information about our client's to any other persons or organizations. Ethical business practice instilled within the organization as our core value.

We are a company with various talents and skills, and our leadership composition offers a dynamic environment in which talented, creative & motivated people thrive. We don't just acknowledge hard work and achievement; we honor and make it. We are a close-knit unit and an energetic team of professionals with an impeccable record among retail industry technicians for our service standards and accuracy. Our team members have the same reliance and passion for sales, and with the importance placed in our corporate policy on customer support ensures we deliver the same which are unmatched by our competitors.
Address
864 500 West
Salt Lake City
,
UT
84101
Phone
Website
Email & Social Media Contacts
Business Hours
| | |
| --- | --- |
| Monday | 10:00 AM - 6:00 PM |
| Tuesday | 10:00 AM - 6:00 PM |
| Wednesday | 10:00 AM - 6:00 PM |
| Thursday | 10:00 AM - 6:00 PM |
| Friday | 10:00 AM - 6:00 PM |
| Saturday | CLOSED |
| Sunday | CLOSED |