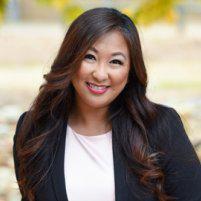 Greyling Dental: Joanne Vargas-Velasco, DMD
Dentist in San Diego, CA
About Joanne Vargas-Velasco, DMD
Dr. Joanne Vargas-Velasco knows that being a dentist goes beyond expert oral care, and her practice, Greyling Dental in San Diego, isn't just a dental office. It's a place where people can feel safe and comfortable. Dr. Vargas-Velasco and her team care for people as individuals, each with unique needs and concerns.
It's important to her that she offers patients in-depth explanations for all dental procedures and makes sure no questions go unanswered. And because oral health affects many other parts of the body, the dental care professionals at Greyling Dental strive to help people care for both their teeth and their overall wellness.
Dr. Vargas-Velasco and her team offer a wide range of general and cosmetic dentistry services. People of all ages count on Greyling Dental to provide all the cleanings, exams, and procedures they need to keep their teeth and gums healthy for a lifetime. She also helps people explore the many cosmetic procedures that can improve the appearance of their teeth - and light up their smile!
The Greyling Dental Family take pride in serving a diverse population and providing compassionate care to all of their patients. To learn more about how Dr. Vargas-Velasco can help you improve your oral health, call or book an appointment online today!

Address
3289 Greyling Drive
San Diego
,
CA
92123
Phone
Website
https://www.greylingdental.com
Email & Social Media Contacts
Social Media
Business Hours
| | |
| --- | --- |
| Monday | 8:00 AM - 5:00 PM |
| Tuesday | 8:00 AM - 5:00 PM |
| Wednesday | 8:00 AM - 5:00 PM |
| Thursday | 8:00 AM - 4:00 PM |
| Friday | 8:00 AM - 5:00 PM |
| Saturday | CLOSED |
| Sunday | CLOSED |